Painting Imagine Tomorrows World by Hundertwasser
I have been very inspired by the wonderful colors and joyful designs in this work by Hundertwasser. In my search for art beads for you to enjoy and to entice you to participate this month, I had a great time looking and here is what I found: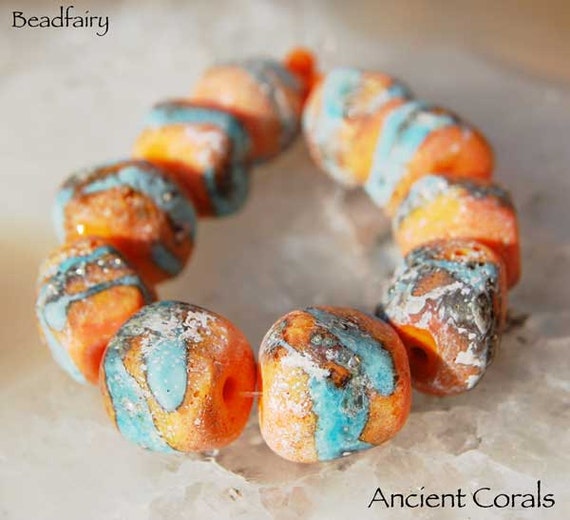 Ancient Corals Nuggets by BeadFairy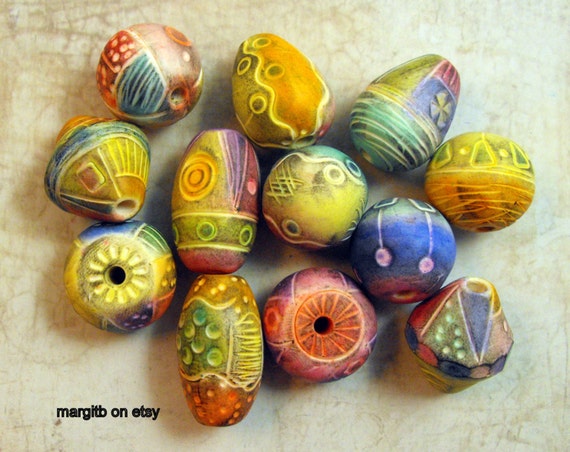 Artisan Statement Beads by
MargitBoehmer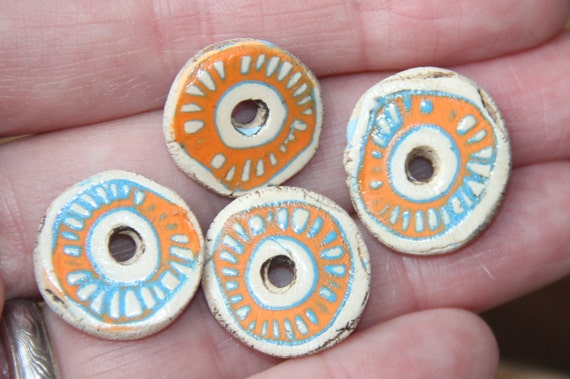 Rustic Ceramic Disk Beads by
HappyFishThings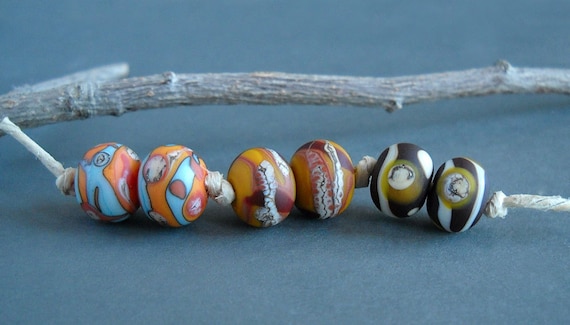 Glass Lampwork Beads by Julie Wong Sontag of
Uglibeads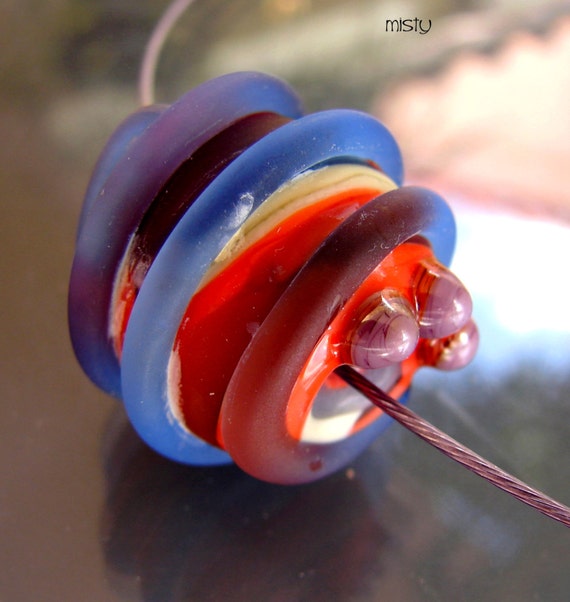 Large Lampwork Bead by Laura Blanck of
OpenStudioBeads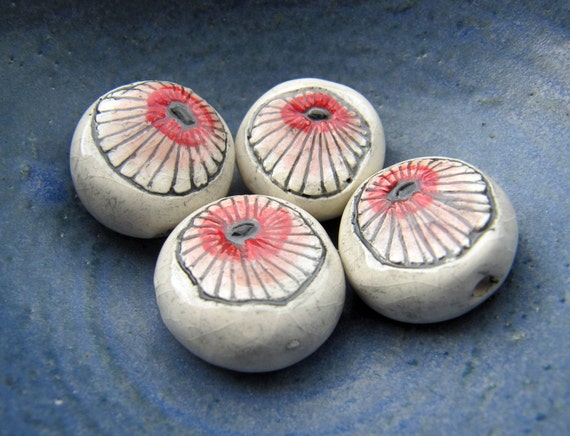 Graphic Red Bloom Beads by Something To Do Beads Claire Lockwood Art Bead Scene Editor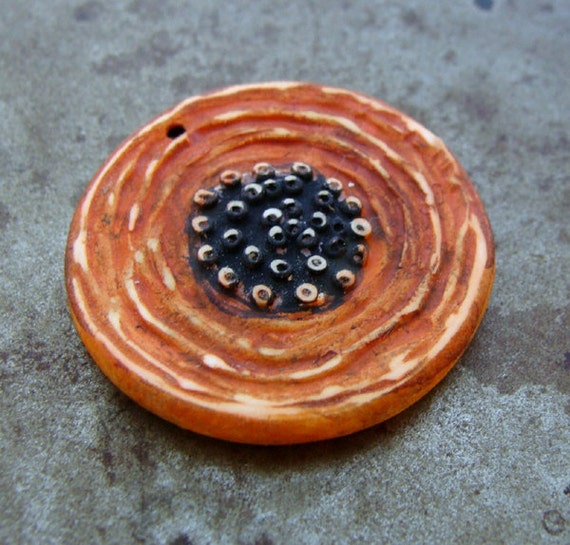 Poppy Pendant by Humblebeads ABS Founder Heather Powers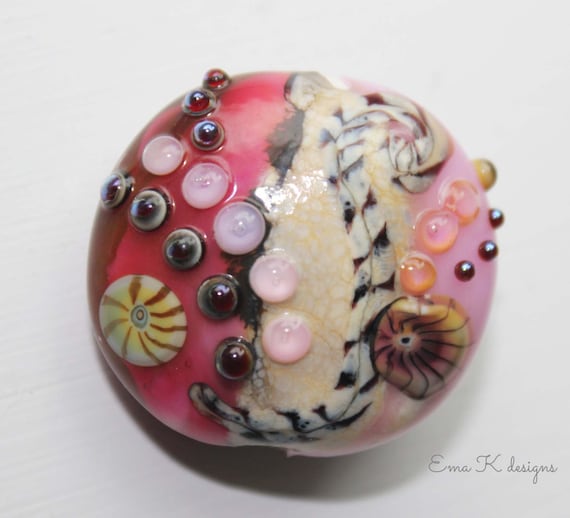 Calypso Seas Lampwork Bead by EmaK Designs ABS Editor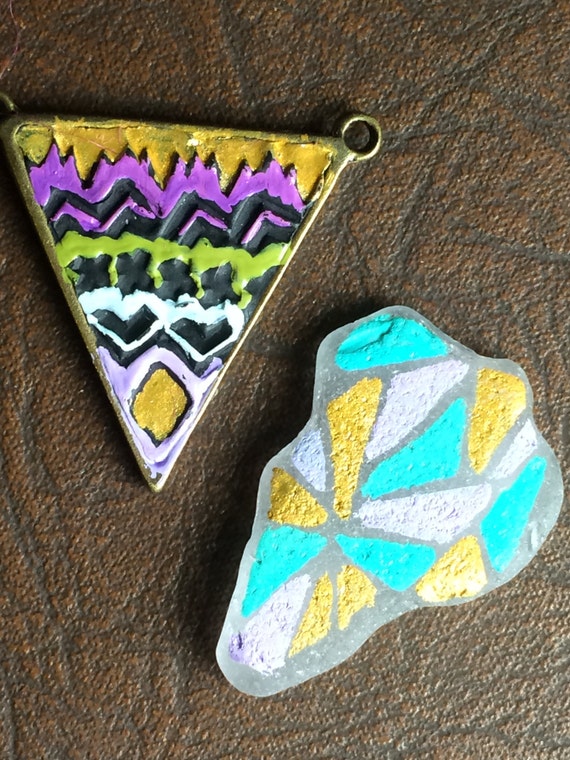 Simple Truths Bundle # 4 By ABS Editor Erin Prais-Hintz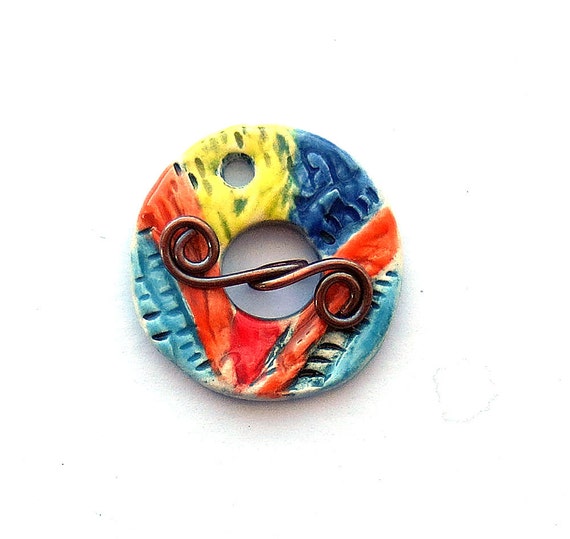 Round Toggle Clasp Bright Colors by
Mary Harding
, ABS Editor
Colorful Beads From
Creative Impressions In Clay,
ABS Editor Tari Sasser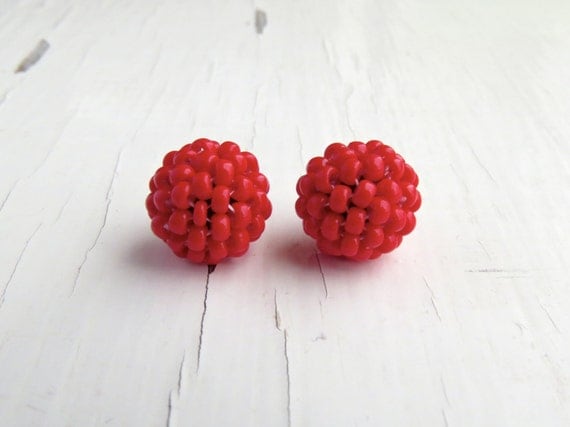 Handmade Beaded Beads By Rebecca Anderson, ABS Editor, in The Curious Bead Shop
I hope you enjoyed this eye candy tour of art beads I found. Hopefully you are energized by their beauty and will start making something for this month's ABS challenge. Remember that we are now posting to Pinterest.
Here are the particulars:
How to enter the Monthly Challenge:
1.
You need to have a Pinterest account. Go get one ASAP if you don't have one already. It's easy, fun and inspiring.
Subject: Monthly Challenge Board Request
Indicate if you want to be added to the Jewelry Board, Bead Board or both.
You will be emailed an invite to the board within 48 hours. Accept the invite and you are ready to pin your entries.
3.
Two ways to pin your entry to the board.
Pin your photo from the internet (on your blog, Etsy shop, etc.)
Add your photo directly from your computer
Create something using an art bead that fits within our monthly theme. We post the art to be used as your inspiration to create. This challenge is open to jewelry-makers, fiber artists, collage artist, etc. The art bead can be created by you or someone else. The challenge is to inspire those who use art beads and to see all the different ways art beads can be incorporated into your handiwork.
An Art Bead must be used in your piece to qualify for the monthly challenge.
***
Beads strung on a chain, by themselves and beads simply added to wire or cord will not

be

accepted

.
***
Please add the tag or title
JAN ABS

to your photos. Include a short description, who created the art beads and a link to your blog, if you have one.
Photos are approved by our moderators, if a photo hasn't followed the guidelines it will not be approved.
You may upload 2 entries per month.
ENTRIES for ART BEAD ARTISTS!!
• Beads Makers Pinterest Board-Art beads must be created by you and fit the Art Bead Scene's monthly challenge theme. They can be made for the challenge or ones you have made before. 2 entries per month are allowed.
One entry will be picked by the editors on the 28th of each month for a free month of advertising on the Art Bead Scene. Bead entries have to be pinned by the 27th of the month.
Beads only - do not post jewelry on this board. If a post doesn't fit the challenge it will be deleted.
Thanks so much for stopping by.