I think this is a wonderful book for both the novice and advanced jewelry designer and maker. It is good for those just starting out in metal because of the skills and equipment you do NOT need to have, like saws, drills, and big tank torches. It is great for the more advanced person because of the great artistry in the projects chosen to be included: 30 in all as it says on the cover. The projects include links, clasps, bails, end caps, ear wires, beads, head pins, and bead tabs. To me this book was written to enhance handmade art beads.
Let's take a look and see. For example, Cindy Wimmer's Twisted Tunnel Bail ( page 60 looks so great with handmade metal art beads wrapped in wire. I love the play set up between the two different wire textures and how they enhance each other.
Keirsten Giles' Poppy Bead Caps, featured on the cover of the book (see first picture above) would be a fabulous match with many of the earring drops from
Claire Lockwood of Something to do Beads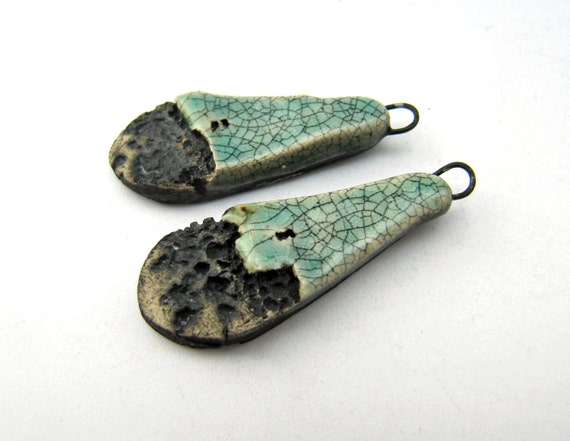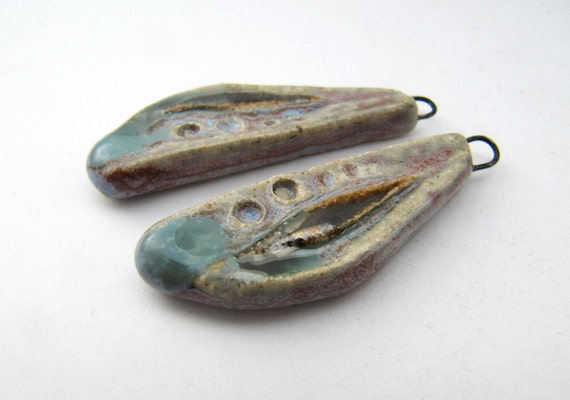 WaterColor Ear Ring Charms by Claire Lockwood of Something to do Beads
I think that the Accordian Link on page 27 designed and made by Jane Dickerson has so much potential when used with art beads, and it introduces you to a very cool tool, the Tube Wringer.
This tool produces a corrugated texture that you can then turn into all sorts of fun findings for your work. You insert a strip of metal into the corrugating jaws and crank the handle. Pretty easy to use. It is quite inexpensive, only $24.95. Available at
Rio Grande
and
Rings and Things.
The Accordian Link can be made in a variety of base metals as well as in Sterling Silver, as illustrated. Like all of the projects in this book, the step by step instructions with pictures are excellent and easy to follow.
Who doesn't love these tiny decorative links designed by Denise Peck? I tried them out in copper and silver and see endless ways of being creative with them.( pictured on the cover above-- top right)
They would look so great strung with these art beads by NKP Designs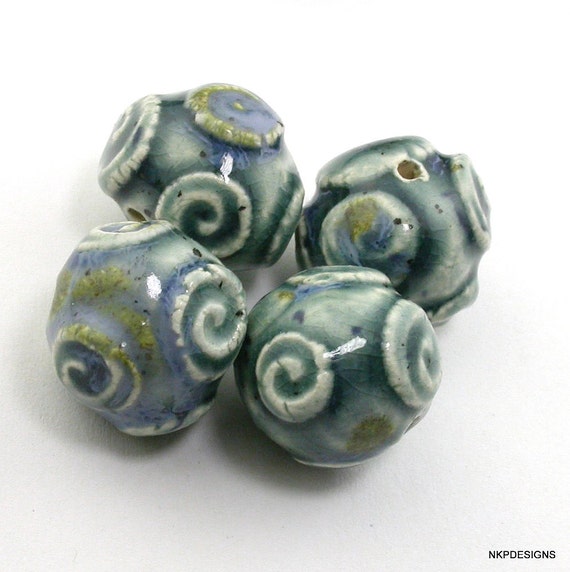 Ceramic art beads by
NKPDesigns
Denise Peck's Speak to Me Ear Wires
Speak to Me Ear Wires by Denise Peck
would be a great match with some of Claire Maunsell pods like these:
Pod beads by
Claire Maunsell
I hope I have whet your appetite for knowing more about this timely and versatile book and how you can use these metal findings and make them your own with art beads. You can shop for Handcrafted Metal Findings on
Amazon
and at the publisher
Interweave.
Thanks so much for stopping by!!!
Mary